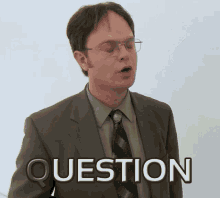 Have you noticed that the entire world seems to have collectively LOST ITS EVER-LOVING MIND?

Maybe it's just me. Nah. Kidding. It's definitely the world. There's madness afoot, I tell you. Sheer stark-raving March Madness out there. And not the fun basketball kind, either. But I bet you already knew that.
But then again, I guess I'm a part of this mad, mad, mad, mad world. So there's that. But don't forget, you are, too. Apparently we are all in this stark, raving mad mess together.
I suppose this is where you'd expect me to list off some prime examples of said lunacy. And I'm tempted, oh yes, I am. But do you really need me to do that? Really? Oh, I don't think so. It's gotten to the point where the very atmosphere is so supersaturated with C-R-A-Z-Y, it should have its own barometric setting, or at least a dedicated segment on the weather channel: "We're seeing a high pressure Freakfest Front coming in from all directions… take cover immediately. Be safe. Stay home." You can easily fill in your own blanks, anyway, and believe me, for the purpose of maintaining the last shreds of civility in this land, it's probably better that way. We can at least pretend we're on the same page, and that makes us feel a little better a little while longer.

But for now, I think it's still safe to say we are all at least in agreement that the globe on which we reside, for whatever reason(s), seems to be spinning out of control, in turbo-nutso mode (sorry to get all technical on you), and getting turbo-nutsier all the time. All in favor? The ayes have it.

I suppose, then, the next compelling question can only be, what are we going to do about it?
Because it seems like we should do something about it.

But where to start?

Hmmm…

Well…

Wait… wait… let me think…

Ah, got it!

We shall start at the very beginning.
.
If we're talking crazy talk here (and we are, in case you forgot), we should probably first establish what we actually mean when we use the word "crazy"; that only seems fair. After all, these are not times for making assumptions! So let's do that. Let's define "crazy".

Easy, right? You know what it is. I know what it is. Everyone knows what crazy is… right?
CRAZY= When someone or something is, well… crazy. Ok, that's not helpful.
Crazy is… Not normal… No, that's not quite right, either It's more than that. It's waaaaayyyy not normal.
Yes, that's much better.
And of course, we all agree on what "normal" is.
Right?
Normal is as Normal does. Wait, that's Forrest Gump. Let's try that again.
Normal is… well… what most people do or think.
See… this is simple. Child's play, really. Why are we even here, when truth is so evident!
But is it, though?
Who's truth am I talking about? Yours? Mine? Did you know there were different versions of truth?
Neither did I, but *lately it's become a thing.
So it would seem the subtle art of subjectivity is the key to our communication problem here.
What's crazy to you is normal to me. And vice versa. And that's ok!
You've got a different version of truth? Not a problem. See above meme, and rock on.
Who am I to say you're wrong?
And who are you to do like-wise?
Potayto-Potahto.
The End.

Or is it?

What happens when our definitions are so diametrically opposed to one another, they compel us to make diametrically opposed choices in the way we live our lives?
Who gets the final say? Because right now, it seems the Meme is pretty spot on: The LOUDEST VOICE for the win!
"No", you say? "Science," you say?
Well, that seems reasonable.
But are you sure you believe that? Which branches of science are you talking about, and/or which scientists are you talking about? Wait, I know. The branches and/or ones you agree with… of course! How could I be so dumb?
But what happens when smart people have honest disagreements?
How do we know who to believe? What to believe?
How do we know what reality is?
Is it as evident as you think? (Come on now, did you even see The Matrix?)
What makes something real, anyway?
How do we know which way is up?
Or down?
You think I'm kidding?
You think all of this is self evident, do'ya now?
Why do you think that?
Where ever did you get that idea?
Do you think you came up with it yourself?
Where do any ideas come from?
Is everything a social construct?
Where do social constructs come from?
See how crazy this is getting? And we're only getting started.
It's hard to sort through all this, because… well… feelings.
I know you have strong FEELINGS about all of these things.
I do, too.
And maybe there are points where our strong feelings intersect with each other, and find a point of convergence. It's great when that happens. We like when that happens. Ah, the unity. Ah, the harmony.


But when they diverge, then what?
From where do we derive our reference point?
Is it from the people who already align with us? Who strengthen our resolve out of the sheer assurance of being numbered among them?
That's a great plan… for today.
But what about tomorrow?
Who's to say what everyone will think is right then?
What does it even mean to be right?
Or wrong?
(Here we go again!)
What do we mean by falsehood? Or should we say misinformation? Or is it disinformation?
(Can someone please explain the difference in a way that isn't pure obfuscation? Asking for a friend)
Or good.
Or bad.
Or even the definition of definitive.
I mean, all those things depend on your perspective. Right?
We all get to determine our own meaning.
What does meaning even, mean, anyway?
(Where's a good etymologist when you need one, anyway?)
You think you know?
Really now?
Cause I'm not sure you do.
I don't mean any disrespect.
I just contend that we've become a bit untethered to things like limits, and as such, in this new found freedom, we're becoming a bit disconnected from meaningful communication with each other.
It all seemed like such a good idea. Everyone floating freely, masters of their own linguistic domain – creators of their own personal glossary of meaning… and it all would've worked so perfectly… if it weren't for other people RUINING our beautiful little kingdom of self determination.


So again I ask, what to do?
This is all so complex. Can't we just binge watch something on Netflix instead?

As it is, we do recognize that we are not alone in this world. That we must interact with each other.
That those interactions must be governed by some sense of universally agreed parameters, lest we spiral into chaos.
And here is our problem.
We used to know where those parameters were.
We used to at least agree on what they weren't.
Remember those days?
Simple times. We were just kids then.
But then we grew up.

All those things from yesteryear are what we like to call RELATIVE now. In other words, they mean what you want them to mean. And we think of that as a good thing. That is, if we can agree on what good is. But no matter, as long as enough concur at any given time, and are in a position to determine the narrative for those who don't, we're good (there I go, using that word again).

The point is, we are far too smart, far too sophisticated now-a-days for such archaic notions as universally agreed upon concepts. What works for me doesn't work for you. Unless of course, what works for you happens to work for me as well; in that case, all is well. But if what works for you doesn't work for me, well, that's too bad for both of us. In fact, it might be really hurtful to one or the other of us (what is hurtful, anyway?) But let's not get bogged down in saying I'm right and you're wrong. Because that would be judgmental. And that's the worst thing we could be. Nobody wants to be judgmental. Judgmental people suck. We HATE judgmental people They should be locked up, lose their privileges to buy, sell, interact on public platforms; they should be shunned from society, to protect all of the non-judgmental people.
Of course, if that sounds a little judgmental, don't worry, because as long as you're in the louder crowd, you're not judgmental; you're on the "right side of history".

And if all this sounds a little crazy to you… maybe there's hope for us after all? Actually, I am of the belief that there's tremendous HOPE for all of us, even if things spiral straight down to Funky Town (the bad version, not the cool pop song from my Gen X childhood).
Call ME crazy, but I still believe in things like:
Good.
Bad.
Up.
Down.
Right.
Wrong.
Reality.
Objectivity.
Meaning.
Truth.
And most importantly, that those things don't hinge on my (nor your) feelings.
I believe the root of all etymology and for that matter, meaning itself, is unchanging, is not a social construct, and in fact, is rooted in unwavering, absolute Truth (the Word, if you will), the essence of which has not and will not ever change, and is in fact, more than a collection of concepts, but embodied in a Person, whose name is Jesus, the Anointed One.

And as this world gets crazier and crazier (as it surely will), I believe His Truth will continue to march steadily on through the madness, carrying all who dare to believe in such a thing.

But I bet you knew that.
In the beginning was the Word, and the Word was with God, and the Word was God.
John 1:1

How about you? What is carrying you these days? I'd really love to hear from you! Seriously!