I think we can all agree, the one thing that brings us all together in these troubled times is the debt of gratitude we all owe to this man.
"Who the heck is he, and why should I be grateful?" you say?
Oh, you know him.
Or I should say, you know his work.
Or I should say, the endlessly wonderful co-opting of his work.
And you are grateful unto him. Oh, so grateful.
As am I.
Why?

Because he's the guy who did this: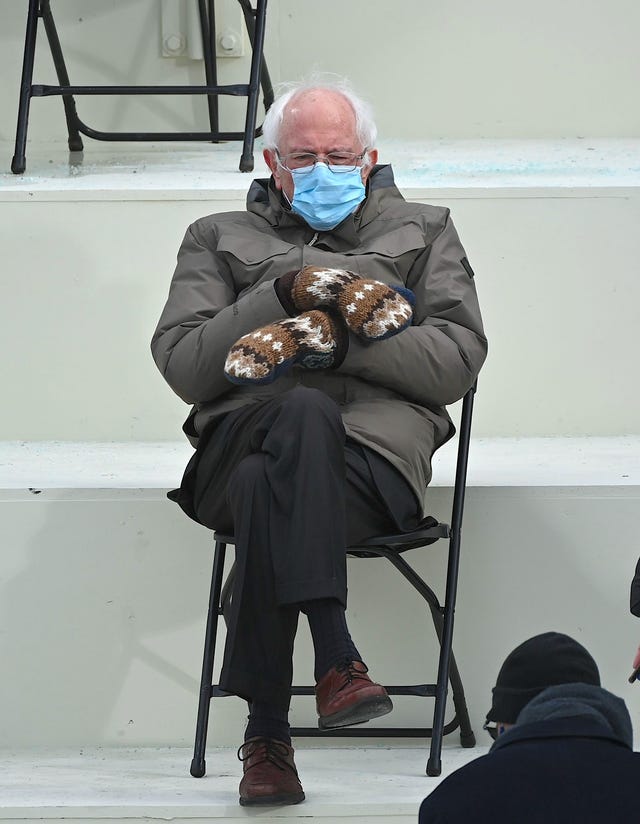 Without even trying, he brought a nation together, if only for a fleeting moment.
And that, my Misfit Friends, is worth a shout out.

As such, the following is a collection of my personal faves, and the entirety of this post, because this beautiful moment of serendipitous unity, however fleeting, is something that surely speaks for itself, and is to be marveled at, cherished and celebrated with as little superfluity as possible, except to say…
THANK YOU, BRENDAN SMIALOWSKI. THANK YOU. ❤❤❤❤❤❤❤❤❤❤❤❤
And a few amazing videos to boot!

Oh, and I almost forgot! You can put Bernie ANYWHERE by clicking here: