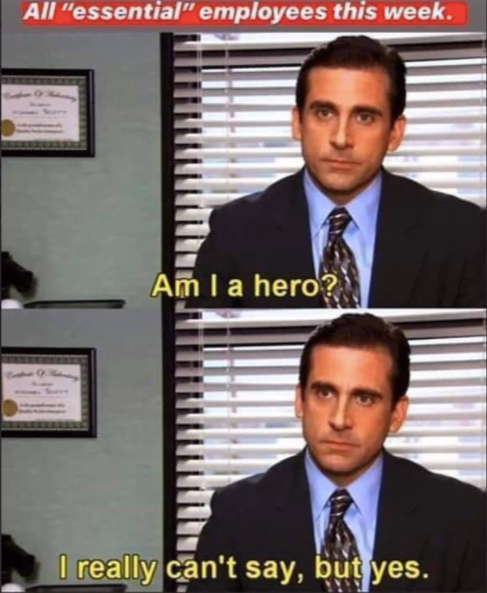 Let's give a shout out to all the Essential People.
You know who I'm talking about…
The ones who play a vital role.
Who make a difference.
Make things better.
Make us smile.
Make us laugh.
Make us think.
Make us move.
Make us smarter.
Make us better.
Every day.
Day in. And day out.
The ones we need.
The Essential ones.
That means you. Yes, you.
Even if you don't wear a badge, carry a stethoscope, drive a truck, deliver stuff, grow food, cook food, check food, serve food, clean up, teach kids, caretake, manufacture stuff or work at a casino…
Lord knows, they're all Essential, too.
But so are you.
After all, what would we do without you and all your Marvelous Misfit ways?
We need you, plain and simple.

You make a difference.

No, this isn't just me being nice.

And no, this isn't just some kind of Pollyanna Pep Talk.

I'm being serious.

As serious as a Misfit can be.
You have a purpose.

That is, God has a purpose.

For you.

Yes. You.

And you are the only one who can fulfill that particular purpose.

In other words…

You. Are. Essential.
Please don't forget that.


I praise You because I am fearfully and wonderfully made;   
  Your works are wonderful, I know that full well.
Psalm 139:14